It's officially gotten to that time in fall when it's freezing and hot all in the same day. Fun, right? But the transitional temps also mean that winter is right around the corner! Well, if you're counting down the days until the first snowfall and are looking for some new clothes to add to your closet when the time comes, you've arrived at the right place.
Here, we rounded up five winter fashion trends that you'll be seeing all over the place (that is, if you haven't seen them already in seasons past) once it gets cold out. Pssst, we also included how to shop them. Scroll on down below for all the winter fashion inspect you'll need. And if you're looking for more fashion tips, check out the fall fashion, bag, and shoe trends while you're at it!
1
Quilted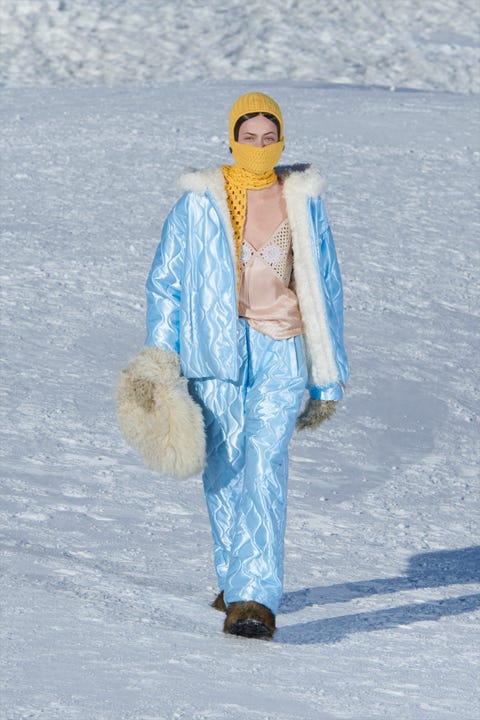 Johnny Dufort Courtesy of Miu Miu
You'll stay *extra* warm in all things quilted for winter.
Miu Miu
2
Oversize Quilted Puffer Vest
A super-soft textured vest is the perfect addition to your winter wardrobe.
3
Allure Blue Epuff Cropped Jacket
A baby-blue coat will brighten up any winter outfit.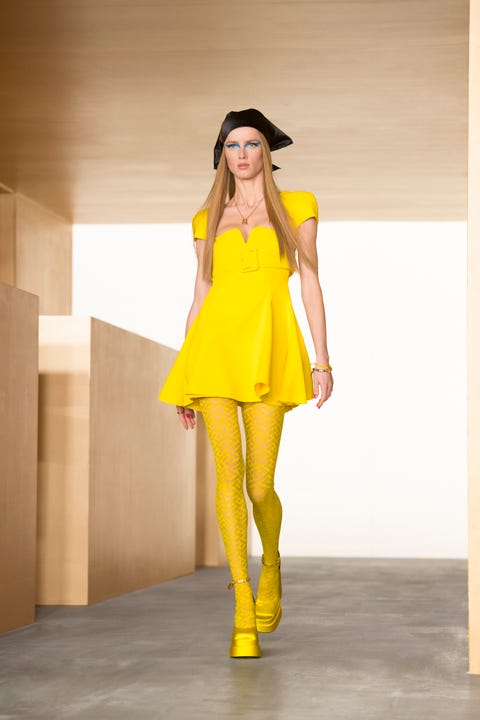 The brighter, the BETTER! Just look at this Versace 'fit for proof.
Versace